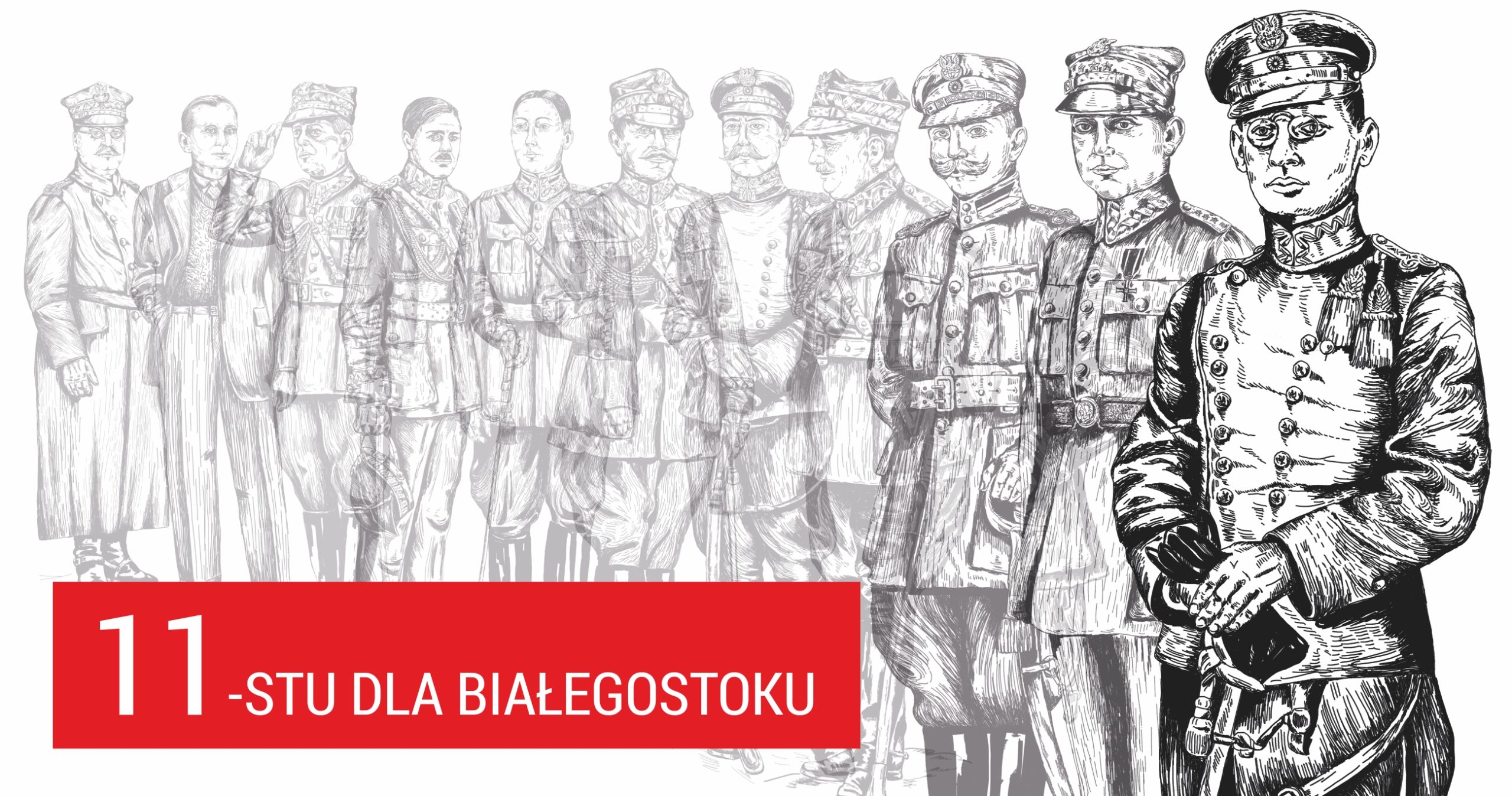 The aim of the project was to build historical knowledge of Białystok inhabitants, especially teenagers of secondary schools, on Białystok's independence. Historical narration was based on the stories of eleven Polish soldiers involved in the trial of taking over the city on 11-14 November 1918. The initiative failed and the city regained independence as late as on 19 February 1919. The story is a proof of amazing patriotism of the Polish soldiers. The project activities allowed to present events and individuals of the previously unknown local history.
The key part of the project was an exhibition, during which the eleven heroes of Białystok's independence were profiled. The online version of the exhibition is available on the project website. The portraits, biographic entries of the soldiers, as well as ready historical and educational materials that could be found on the website are the source of knowledge, unavailable anywhere else, which allows to discover the successive parts of the city history.
Basing on the exhibition "the Eleven Heroes", an offer of the historical workshops for teenagers was prepared. Over 800 students participated in the workshops, during which the methods of not only building historical knowledge, but also developing social skills were used. Participants focused on the fates of soldiers, and the patriotic behaviour of young people from Białystok during the independence outburst made a great impression on the students. The attitude of readiness to fight for independence seemed to be especially close to the participants. Due to great interest, the workshops "For the free city" and "They and we" have been included into the educational offer of the Museum for the school year 2022/2023. The project final stage was celebration of the National Independence Day in the museum – almost 1500 people visited the exhibition "the Eleven Heroes" and participated in lectures and art workshops. For the whole day, the volunteers distributed brochures devoted to Białystok's independence at the Museum and in the downtown of Białystok.
The project was implemented in the cooperation with Zespół Szkół Mechanicznych im. Świętego Józefa (St. Joseph Mechanical Schools Complex) and VI Liceum Ogólnokształcące im. Króla Zygmunta Augusta (Sigismund II Augustus Grammar School No 6) in Białystok.
The project was implemented in 2022.
The project was co-financed from the Multi-annual Program NIEPODLEGŁA for the years 2017-2022 within the Governmental Grant Program "Niepodległa".